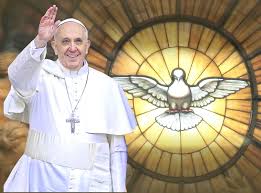 Synod delegates attended meetings through January and February of 2016 to discuss the six themes which had been selected for consideration at the Diocesan Synod in April.
They were most anxious to ensure that the topics were developed through specific proposals for decision and definite plans for action, so as to ensure that the Synod would lead to worthwhile outcomes for implementation.
Details of the six themes of Synod 2016 and of topics arising under their broad headings are given on a separate page.
Community & Sense of Belonging
Faith Formation
Pastoral Care of the Family
New Models of Pastoral Leadership
Liturgy & Life
Young People
Following a further invitation to parishioners, throughout the diocese, to come forward with specific action plans under the six themes of the Synod, delegates attended a number of meetings for the purpose of translating the aspirations listed for each theme into specific proposals for action.
In formulating each proposal for action,  delegates were asked to write a clear statement of what action should be undertaken, whether it was relevant to a parish or for implementation across the diocese.  We had to state why we were making the proposal, what need it would address, what good it would do.  Also, we had to be clear on who would benefit from each proposed action, whether individuals and groups within communities or everyone throughout the diocese.
These what, why and who questions served not only to clarify the proposals but also to make arguments in their favour.
In the end, we had more than 100 proposals and these were compiled into a Delegate Workbook which essentially constituted the Agenda for the Diocesan Synod of 2016.
After three days of discussion and voting, on the 8th, 9th and 10th of April 2016, an initial report was published by the Diocesan Office in the form of a newspaper called The Synod Script.  The next stage of this renewal process is to bring together the most favoured outcomes and to formulate a Pastoral Plan for their implementation in the Diocese of Limerick.
You may keep in touch with further developments through the following websites:
Diocese of Limerick at http://www.limerickdiocese.org/
The Synod Website at http://www.synod2016.com/